We LOVE playing games. When my extended family gets together we have a blast. My sister seems to find the best ones. We are always looking for games that our 7 year old can play, plus will be fun for adults too.
Some of our most favorite games are card games. Right now UNO is at the top of the list. Who'd have thought this game would stick around for so many years and come out in so many variations? We like the UNO attack, UNO dice and UNO stacko too. UNO Moo is a GREAT game for preschoolers.
One of the best things is this card holder she brought my son. It is great for kids or anyone that needs help holding lots of cards.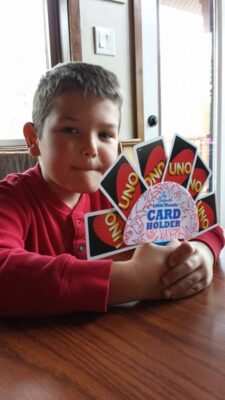 On our last trip we started playing Skipbo. It is another great card game that is fun, plus helps kids with number order. There is also a Skipbo Jr.
---
Two years ago my sister got us hooked on playing "The Great Dalmuti". Awesome game, where each person wheres a hat (does not come with the game) based on their rank in the game. With some help, our son (at age 5) was able to play.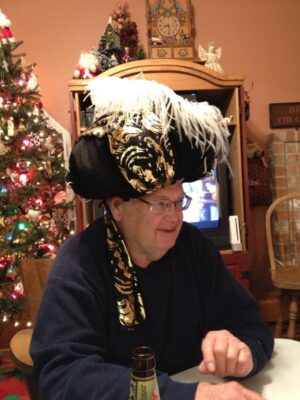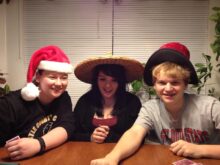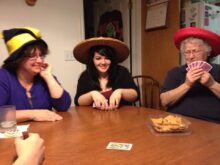 ---
Qwirkle: Match the colors or shapes in this easy tile game. It is a lot of fun!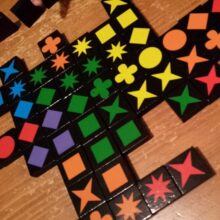 ---
Hangman from Melissa and Doug: It is advertised as a travel game, but flipping the tiles makes a fairly loud "snap" noise and after awhile gets annoying in the car. This is fun to play and great for spelling and reading skills.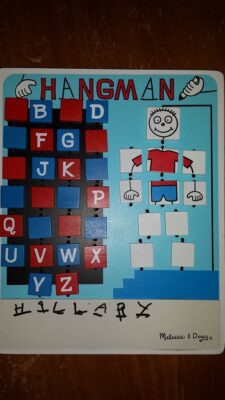 ---
More Favorite Games
For preschoolers: The Sneaky, Snacky Squirrel Game. Similar to "Hi, Ho Cherrio", this is great for sorting, matching and fine motor skills.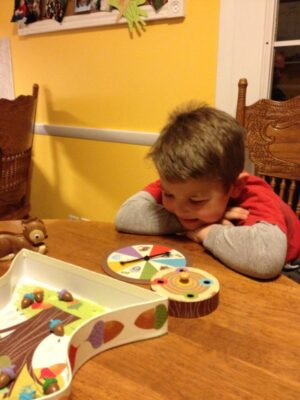 Guess Who: One of my all time favorite games is Guess Who. This is for 2 players. I was lucky to stumble across one of the original versions with people and pets. Now it is available as sea creatures, food, vehicles and pets, but has fewer things to eliminate. I prefer the original so keep your eyes open or give one of the new ones a try.
Monopoly Jr: I am not a fan of the traditional Monopoly game but I LOVE Monopoly Jr. It is simple to play, we all had a blast and it took 30-45 minutes to play.
Spot it: This games blows my mind! Each round card has matching items and the first to spot the pair wins the card. You won't believe how much you have to look sometimes and there aren't that many items on the card. Mind blowing! This game comes in many different themes and in jr. versions too.
You Gotta Be Kidding Card Game:  From the same people that made, "Would you rather" (a board game the adults love), this card game is geared towards kids. Our son LOVED the questions…the adults got a little grossed out. It was great in the car. There is also a "Would you rather card game". I think the questions in that one are too grown up for a 7 year old (sometimes for this 44 year old too).
---
---
Wouldn't these Monster Poufs by KT and the Squid be the perfect game seats? Click HERE to check out the pattern.
Of course I have to include crochet games. Thanks to Moogly for this awesome round up of crochet game patterns.