Our baby is going back to school soon.  He will be in the FOURTH grade! Since my two oldest are adults, I totally understand "time goes by too quickly".
I do enjoy summer, but always look forward to school starting. We work best on a schedule, plus it means fall time, helping in the classroom and football games are just around the corner. WOOHOO!
I love how this school bus flag turned out and I think it would be great for teachers. It makes a fun bag and pillow too.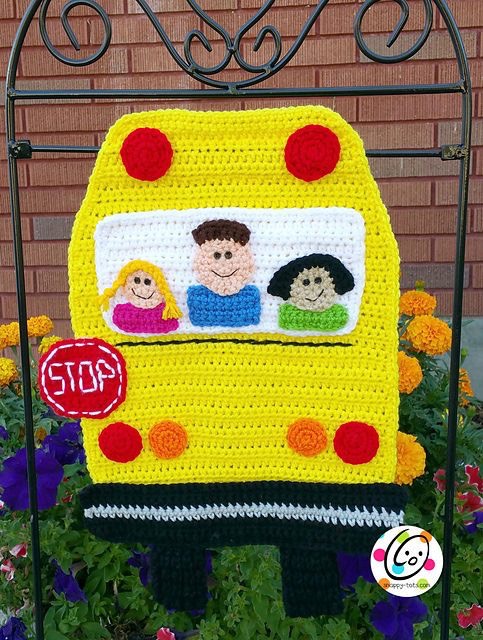 More Info & Purchase
A couple of years ago, a friend of mine, JoAnne of Grammyjo Lids, made this school bus version of my popular Police Box Beanie (free crochet pattern). Such a clever idea.