Thank you for making my birthmonth another great one! YOU have made the past 12 years some of the most fulfilling, inspiring, supported, years of my life. I hope you will keep coming back to visit and see the fun things I have planned throughout the year.
Please scroll down to see our winners.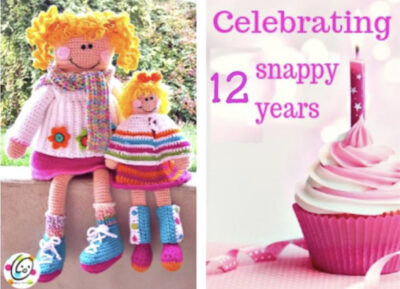 Giveaway Winners
HUGE PATTERN GIVEAWAY to celebrate TWO birthdays. I randomly chose TWELVE winners instead of five!
Snappy Tots is 12 and my birthday is TODAY so I am giving 5 lucky people 53 patterns each. Each of the following people have won their choice of 53 snappy patterns. If you see your name and have not received an email please send an email to [email protected]
Betsy Chalut (bday 7/18)
DENPADGE (bday 10/10)
Wanda Bennett (bday 5/27)
Stefanie (bday 6/17)
Martini Couldry (bday 6/10)
Debbie Orlowski (bday 10/28)
Riki (bday 3/27)
Sabrina Templin (bday 1/9)
Anita Mills (bday 5/27)
Tina (bday 10/31)
Tammy Scott (bday 12/29)
Barbara McKenzie (bday 10/15)

Comment on this page with YOUR BITHDATE (you don't have to include the year) and winners will be randomly chosen from those comments. Giveaway closes 5/31/23.
---
Thanks to everyone that supported my sale over the weekend!
The sale ended Sunday night, but stay tuned for another sale starting soon.
---
FREEBIES!
HEY! I posted this pattern for free but didn't realize it was just the bag. Sorry about that. I have posted just the blanket pattern in case you want just that one, plus a pdf that has the blanket and bag together. I hope you will enjoy these patterns.They are also our first "Make Ahead Monday" projects for June.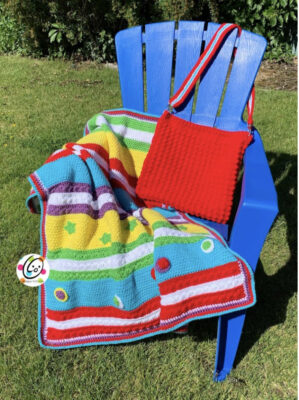 ---
GIVEAWAY WINNER
This giveaway has closed.
Prize: a box of yarn!
CONGRATULATIONS TO OUR WINNER – JOYCE BEAUMONT BILLS
---
Birthmonth Celebration Pattern Event
If you signed up for my monthlong celebration pattern pack, an email with the login info was sent to the email associated with your purchase.