Only a few weeks til Thanksgiving and then I will be putting up our tree. This time of year I LOVE cinnamon and spice smells, crisp air and warm drinks. Outside smells frosty (if that is a smell) and leaves line the streets.
The past few months I have been searching for wonderful ornament patterns for our "Countdown to Christmas Calendar CAL" and came across some amazing things I want to make. From decorations to yummy foods, I hope you will enjoy these too!
Decorate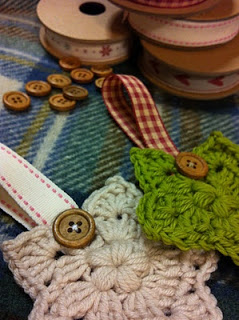 This free Puff Centered Star pattern from "HennyPenny" makes an adorable package tie-on or ornament. It would also be adorable sewn on an apron or hanging from a gift basket.
Delight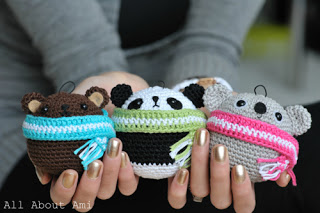 These little crochet animal ornaments from "All About Ami" are definitely delightful! They have been popular for quite some time…and it's clear why. So adorable.
Delish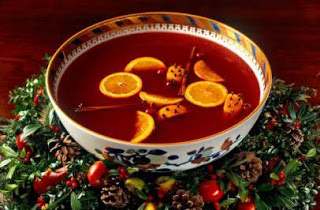 We LOVE (nonalcoholic) Wassail at our house. This cinnamony-spice drink is a wonderful winter tradition and adds a warm aroma while brewing.
Delovely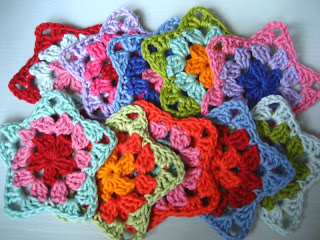 I am a HUGE fan of "Attic 24". Her colors are amazing and make me happy. She used these granny stars for an advent calendar. Cute idea. Like the ones above, they would be fun sewn on items too! How about in all white for snowflakes?
Deliver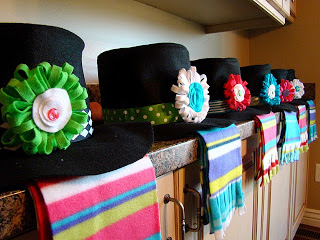 I am always looking for inexpensive, but thoughtful and unique gifts for neighbors, teachers and friends. As I come across things on my quest for that "perfect" gift, I hope to share them with you. Check out some of the funnest gifts I have seen in "13 Neighbor Gifts That Are Elegant But Frugal" from "The Tip Junkie"! This "Just Add Snow (snowman kit)" is super fun for families. Pick up scarves, mittens, hats and more from your local dollar or thrift store. Add a few carrots and even crochet some coal (black circles) for eyes and mouth.