It is fun trying new products, so when I received Red Heart Yarn's new Boutique Twilight yarn in the mail I was excited to get started. It is a unique fiber with a little bit of sparkle and vibrant color.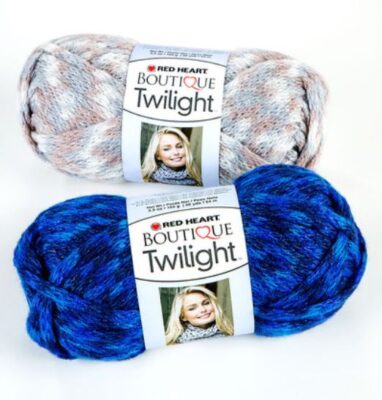 At first I thought I would make a cowl, but then I decided to see if it would work for a beanie. I LOVE how it turned out.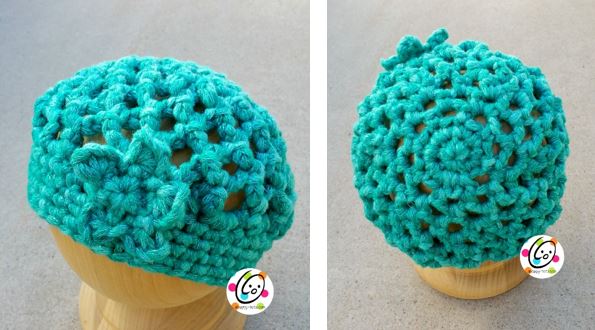 Twilight Beanie
Click HERE for the pattern and to add it to your Ravelry favorites.
Materials
Yarn: Red Heart Boutique Twilight. Pattern, as written with flower, uses exactly one skein (59 yds). This creates a loose beanie. For a slouchy beanie, more yarn will be needed.
Different yarns could be substituted, but finished project size will vary depending on similarity in weight.
Crochet Hook: N
Miscellaneous: yarn needle
Size: Teen/adult
Gauge: this is a hard stitch pattern to give gauge. After round 5 the piece should measure approximately 8-8.5″ across
Sample Photos
Several people volunteered to test this pattern for me and they came up with amazing samples. I have added the yarn and hook information on each photo.
Some of the photos below lead to the volunteer's shop.