We get a whole month to celebrate crochet (don't we all year long anyway?) so let's have some fun.
BIG Pattern Sales
Week #4: Finishing out the month with LOTS of sale patterns!
RAVELRY SALE: Save 75% off each of the sale patterns shown until 3/31/23. That makes them just $1-1.50 each (reg $4-6).
To purchase from Ravelry:
CLICK HERE to add the patterns to your Ravelry cart.
Use coupon code: natcro23 and MAKE SURE the discount is applied BEFORE checking out. THANK YOU!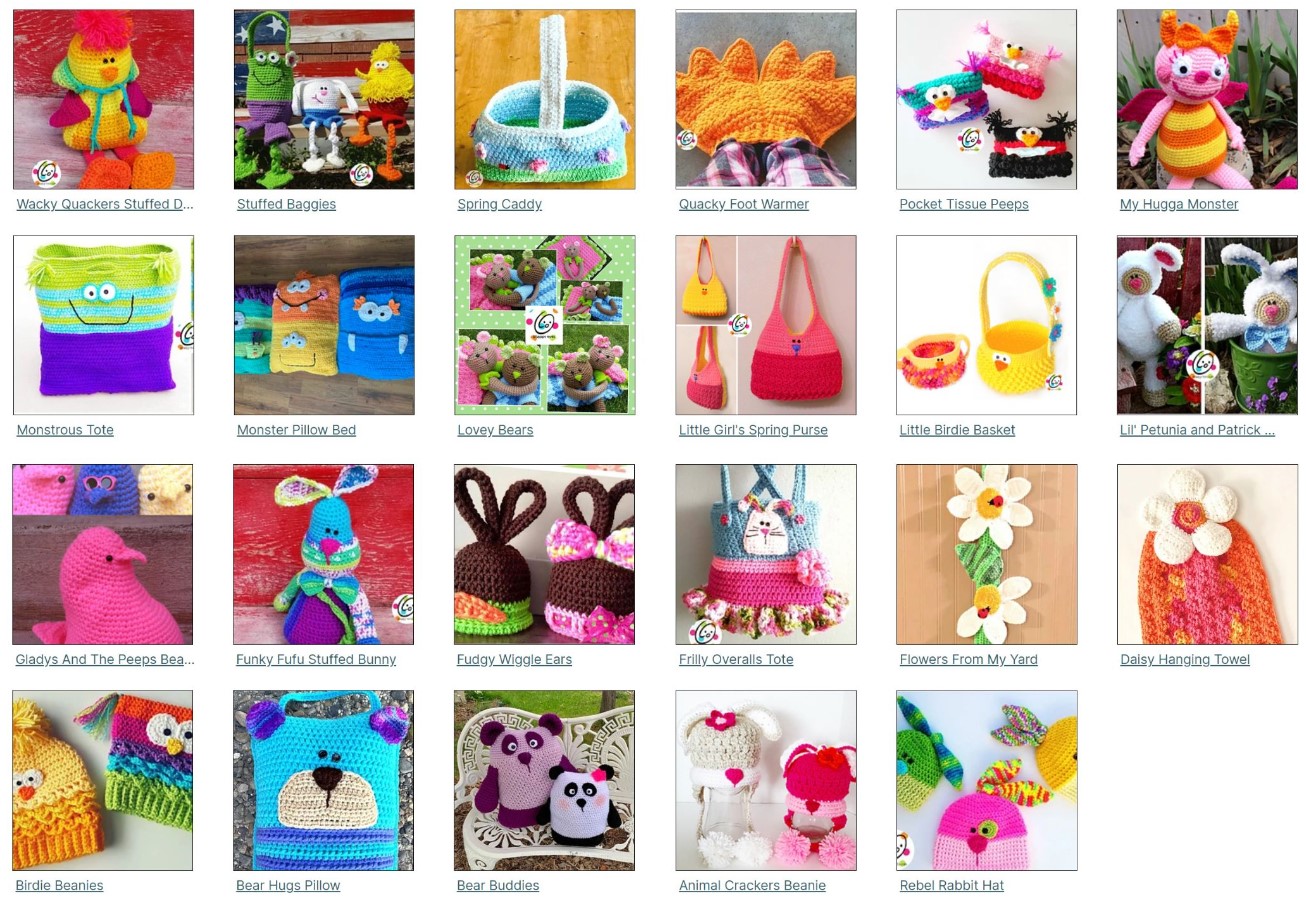 Etsy Sale
ETSY SALE PAGE: the patterns shown below are on sale in my Etsy shop, with more being added soon.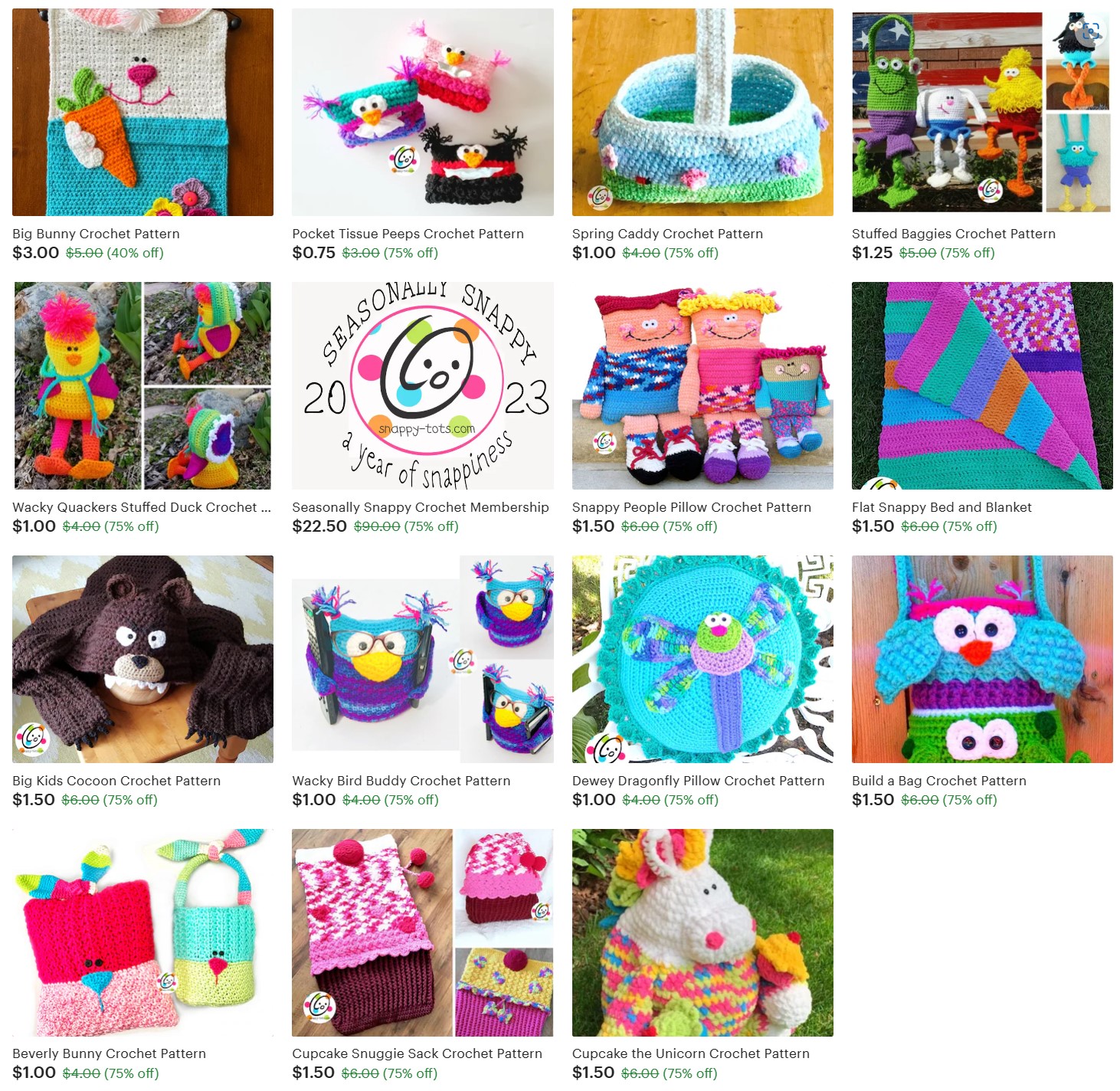 ---
Sign Ups Closing
My popular "Seasonally Snappy" year-long event is changing!
Sign up by 3/31 for a one-time fee of $22.50 and receive 12 new patterns, 12 bonus patterns, and more! (patterns are sent each month).
I am changing how I will be offering this "event" starting April 1. Everyone signed up by 3/31/23 will automatically be part of my new and EVEN BETTER program.
https://www.etsy.com/listing/1423875270/seasonally-snappy-crochet-membership
If you already signed up you are included of course!
Members will receive the entire year of patterns (12 premium + 12 bonus event patterns available one per month) AND monthly "perks" for snappy members. Regular price over $120 (listed value adjusted for etsy settings so i could give you a bigger discount).