We get a whole month to celebrate crochet (don't we all year long anyway?) so let's have some fun.
BIG Pattern Sales
Week #4: I have been traveling for our grandson's birthday and missed changing the sale patterns on Monday. I apologize for not posting a note sooner. I have extended week 3's sale and will get the new ones posted by 3/24/23.
Week #3: Save 75% off each of the patterns shown below until 3/23/23. That makes them just $1-1.50 each (reg $4-6).
To purchase from Ravelry:
CLICK HERE to add the patterns to your Ravelry cart.
Use coupon code: natcro23 and MAKE SURE the discount is applied BEFORE checking out. THANK YOU!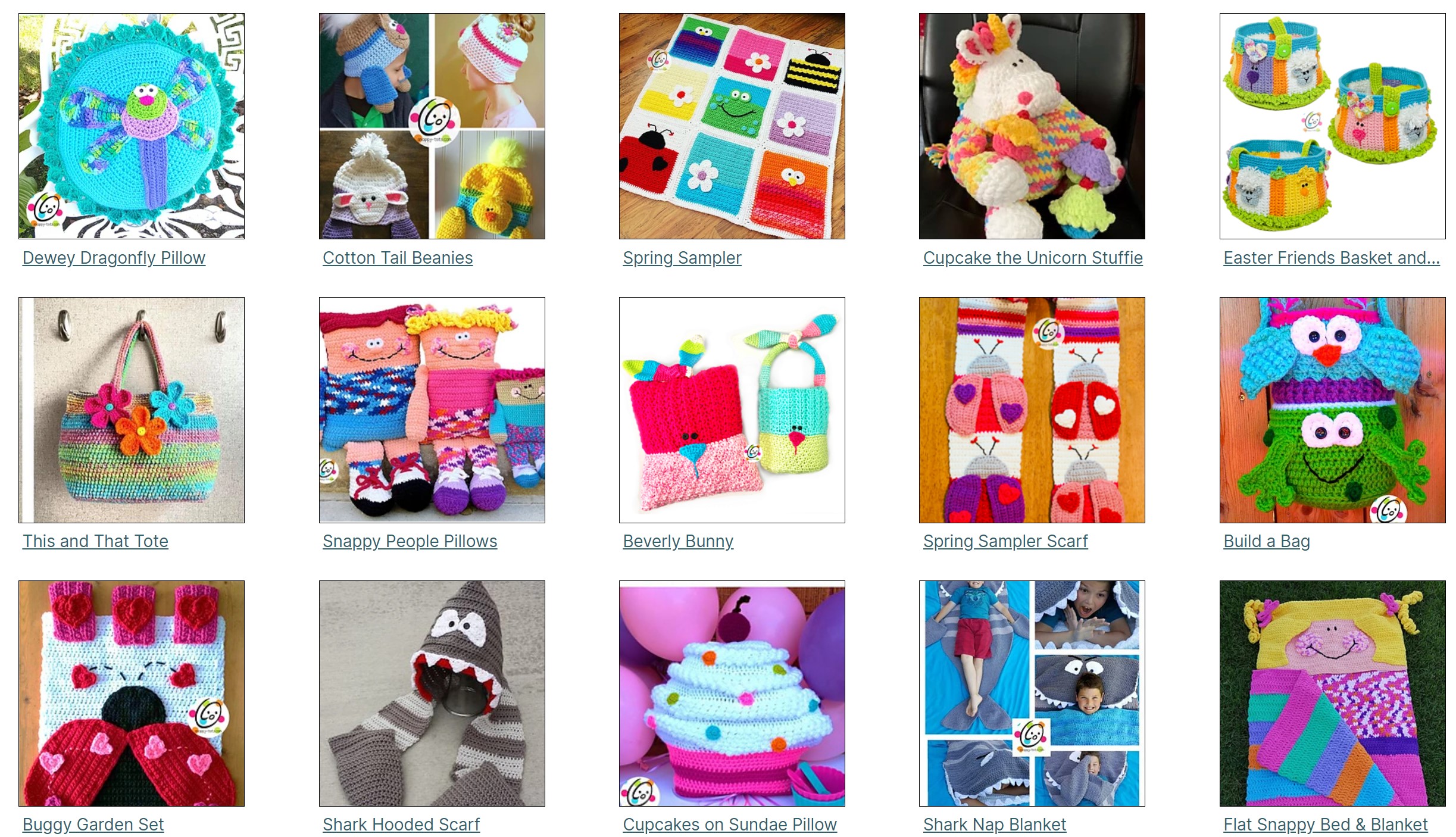 Etsy Sale
I didn't get all of the sale patterns added to my Etsy shop so as I get them added over there I will add them below in case you want to get them for the sale price. The ones below are ONLY on sale in the Etsy shop because they already were on Ravelry.
You can click the individual links or see all Etsy sale patterns on my ETSY SALE PAGE.
---
Sign Ups Closing
My popular "Seasonally Snappy" year-long event is changing!
Sign up by 3/31 for a one-time fee of $24 and receive 12 new patterns, 12 bonus patterns, and more! (patterns are sent each month).
I am changing how I will be offering this "event" starting April 1. Everyone signed up by 3/31/23 will automatically be part of my new and EVEN BETTER program.
https://www.etsy.com/listing/1423875270/seasonally-snappy-crochet-membership
If you already signed up you are included of course!
Members will receive the entire year of patterns (12 premium + 12 bonus event patterns available one per month) AND monthly "perks" for snappy members. Regular price over $120 (listed value adjusted for etsy settings so i could give you a bigger discount).