My only daughter got married August 30, 2014 and many snappy peeps followed along as we prepared for the big day. To save as much money as possible we did several of the items ourselves and sought the least expensive route for everything else. We all were super happy with how everything turned. Overall, the event was a huge success. I promised I would share the big day (and the prep) so here is part one: the bridesmaids and maid of honors.
Planning a wedding involves so many things. It definitely consumed way too much of my brain. One of the biggest stressors for my daughter was what the bridesmaids and maid of honors, SEVEN in total, were going to wear. After searching and searching, she finally decided to go with her first choice, TUTUS. I was hoping to write a rave review about the little shop we ordered them from. Instead, I am avoiding the topic because it makes my blood pressure sky rocket. Let's just say, if you can't fill an order when promised and as it appears in a photo, then you shouldn't be taking orders.
After several days and HUNDREDS of yards of extra tulle, I was able to fix all of the tutus and I think my version turned out super cute. Everyone loved them, especially the girls.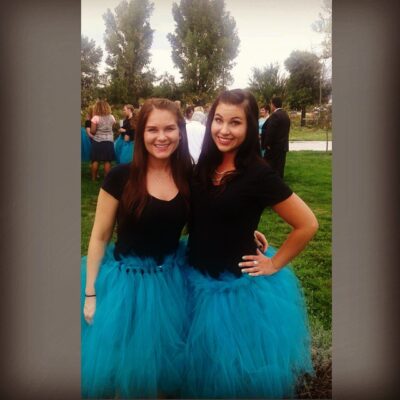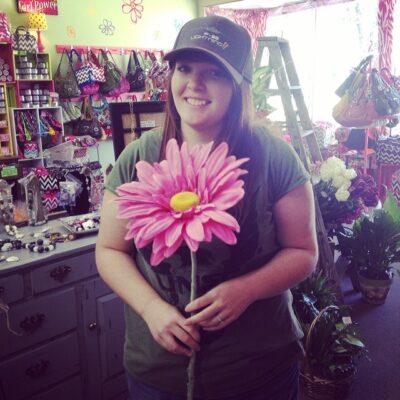 Now, on to the shoes! The bride wanted the girls to wear matching shoes. We looked at several different options, but all were very expensive. While at Joann's one day we found plain, black flip flops for $1 each, less 20%! BARGAIN! Originally we were going to clip white gerbera daisies to them, but we started seeing lots of cute crocheted versions. With 9 pairs to do, we needed a quick and easy pattern.
I found a barefoot sandal pattern by Inner Hooker and adapted it to use on the flip flops. My daughter wanted the straps left on the shoes to make it easier for the girls to keep them on.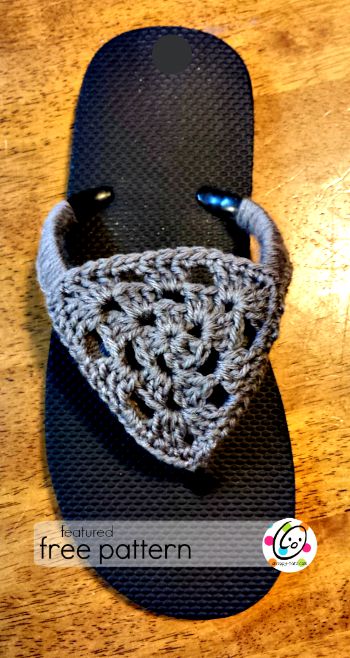 Wedding Flip Flops
Materials
Flip Flops
H, I hooks
Sport or Worsted Weight Yarn: the pattern called for cotton yarn, but I wanted something that wouldn't stretch. The color we needed was in a sport weight yarn.
Make 2 triangles from the Inner Hooker pattern. Set aside.
Attach yarn to one strap where it meets the shoe. Single crochet around the strap as many times as possible, skipping the toe strap. Cut yarn, leaving a 6″ tail. With a yarn needle, pull yarn tail through yarn on straps. This can be a little tricky but make sure it is very secure. make sure all sts are along the top edge of the strap. They can twist around the strap.
Lay a triangle on the strap of one shoe. With yarn needle and matching yarn, sew triangle to sc sts on straps. Secure ends.
Each shoe took less than 20 minutes!