THANK YOU!
Wow! Another awesome year of pix. HUGE thanks to everyone who sent in a picture. We have loved seeing each and every picture. It brightened my day and I really appreciate the time each person spent to send one in.
As a special thank you, I am giving one Snappy Tots pattern of choice to each person that entered. An email has been sent to each contestant. If you are unable to find your email, please enter [email protected] in your email search bar. It might have gone to spam.
Category Winners
Favorite Creation (crochet): Margie Carroll
Prize: One pattern of choice from Crafting Friends Designs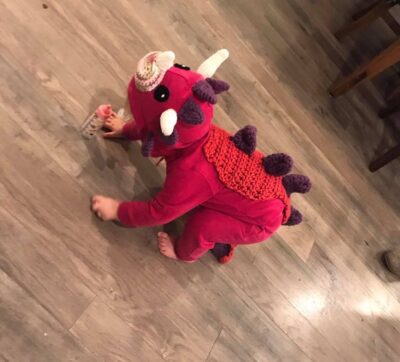 A comment from one of the judges: I think it is very creative that she put the crocheted items on the clothing.
---
Favorite Creation (non crochet):  Debbie Procek
Prize: One pattern of choice from Ambassador Crochet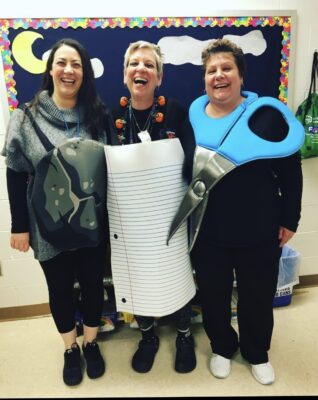 A comment from one of the judges: Very simple costumes but together a unique idea. Since they work in a school I wonder how many times they played rock, paper, scissors with the kids.
---
Favorite Group: Kathy Davis
Prize: One pattern of choice from Sweet Potato 3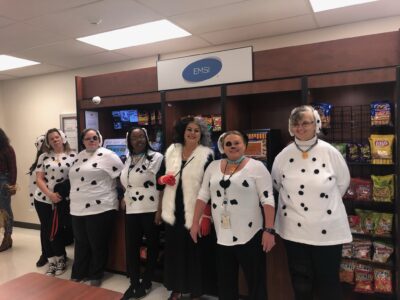 A comment from one of the judges: I really love that they got everyone to dress up where they work and that they made their costumes. Very clever idea to crochet the ears.
---
Best Halloween Spirit: Heather Windle
Prize: One pattern of choice from Made by Mary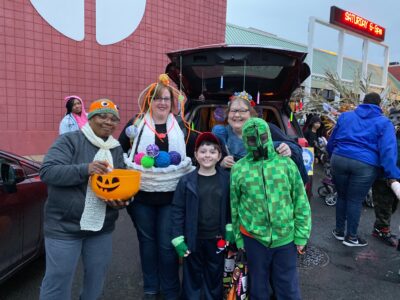 A comment from one of the judges: I chose this one because it captured part of their Halloween night and the adults seem to be having as much fun (or more) than the kids.
---
2019 Parade of Patterns has closed. Please join us next year.
Please come trick or treating to Snappy Tots! We want to see your Halloween creations and costumes. There will be multiple prizes given for different categories.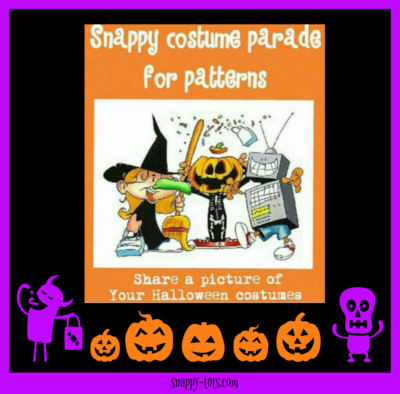 Take a picture of you and/or your family DRESSED UP for Halloween or someone modeling a Halloween item you made.
Click HERE and email one photo and a short description before Nov 2nd, 2019 at 11:59 pm mt. Add subject line: "costume parade" to your email.
NEW THIS YEAR!
For those that don't get to dress up but still enjoy this day, we want to include you too! There will be a special category for "Best Halloween Spirit (non costume)". Scroll down for more info.
---
By emailing a photo you give permission for Snappy Tots to share the photo on this website.
All photos will be posted on this page before the giveaway closes.
Winners will be chosen to receive a snappy tots pattern of choice.
How To Enter
~ Email one photo per person.
~ photo must be from this year's Halloween season (2019). One photo graphic per person/family please (graphic can include one picture or a collage)
~ Costumes do NOT have to be crocheted but if a snappy tots design is included in the post it will be entered for an additional prize.
~ Please keep photos in GOOD TASTE. A lot of kids see my page. Any inappropriate photos will be removed.
~ all photos must be shared before 11:59pm mt, Nov 2, 2019.
~ I try to set this up as user friendly as possible and so as many can participate as would like to.
Categories
These depend upon the amount of entries and the content. One category that is new this year is "Best Halloween Spirit (non costume)". If you don't dress up but still LOVE this day, please share a picture of YOU or your family celebrating Halloween. This could be a picture of you with your porch, yard, office decorations; you and friends at a special ghoulish lunch, etc.
Our Sponsors
Thanks to our sponsors, some lucky people will be chosen to win patterns from some of my favorite designers. Please visit their pages and follow them if you do not already.
Have a safe and fun Halloween!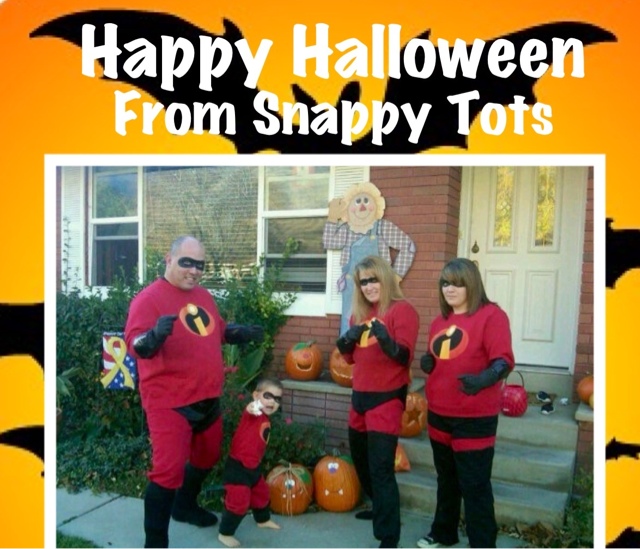 Check Out These Fabulous Entries!