IMPORTANT ANNOUNCEMENT: Thanks for celebrating my birthmonth with me. The daily freebies have ended. I hope you were able to get some, if not all of them.
Holy Cow! My biz is 11 years old this month. WOW. The past 11 years have seriously been some of the very best. I have met amazing people and have the most incredible "job". I can't put into words how thankful I am for all of the support, friendship, advice, inspiration, and overall awesomeness my life has been blessed with. Snappy friends are FANTASTIC.

Current Sale
Save 75% off most Snappy flag patterns until 6/1/22. No coupon needed. The discount will be applied in the cart.
Several of the flag patterns include variations to use them in other ways, such as pillows, bags, stuffies, etc.
CLICK HERE for links to all of the current sale patterns.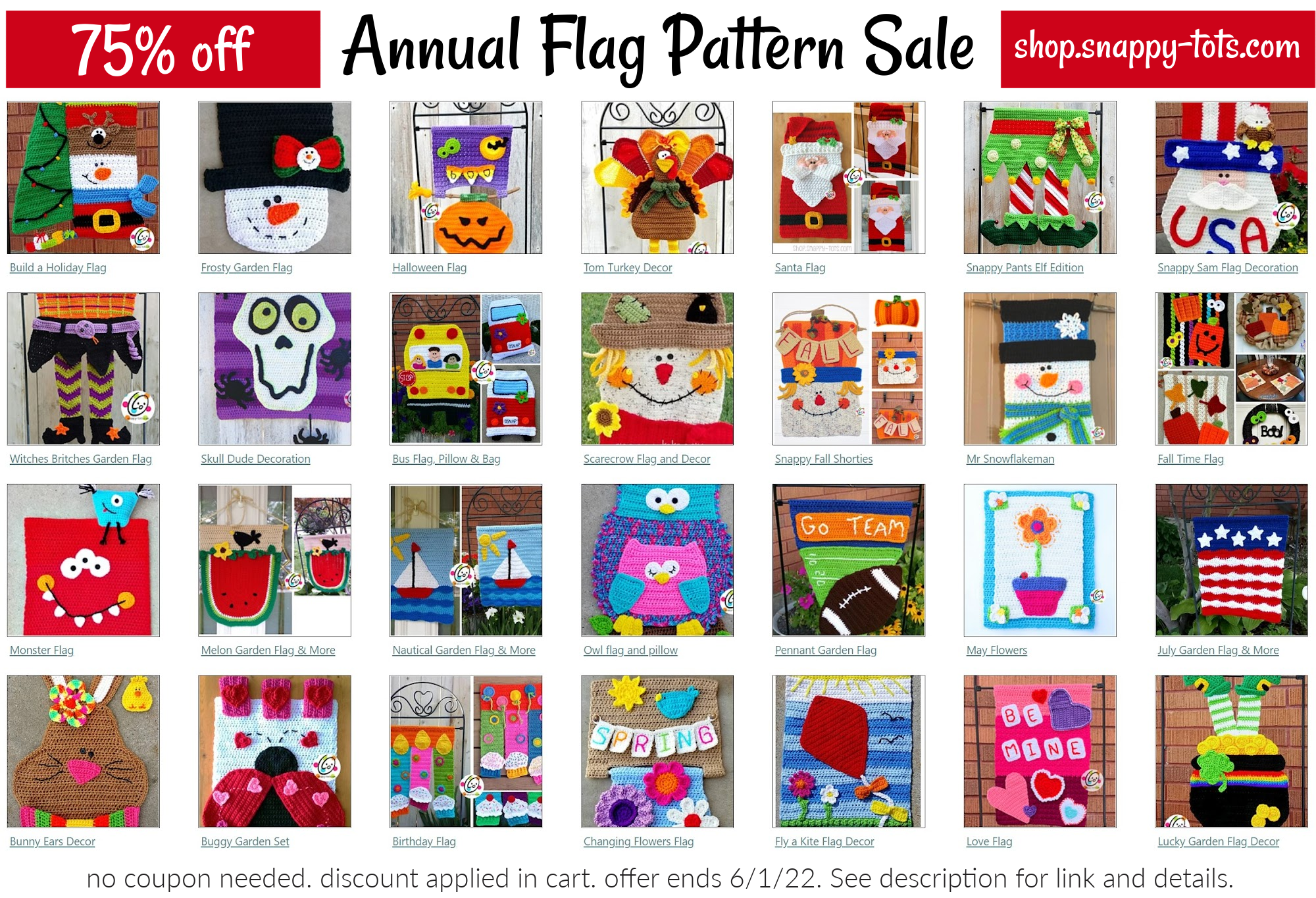 ---
Winner from the Giveaway
Congratulations to MADDISON GONZALES!! You have won a fun grab bag of crochet goodies!